Happy New Year to everyone! I'm in Iowa volunteering for the Edwards campaign. I had a memorable New Years Day, and this will be my photo and video essay. There won't be much text in this diary, because I don't have much time today. Enjoy the photos and videos.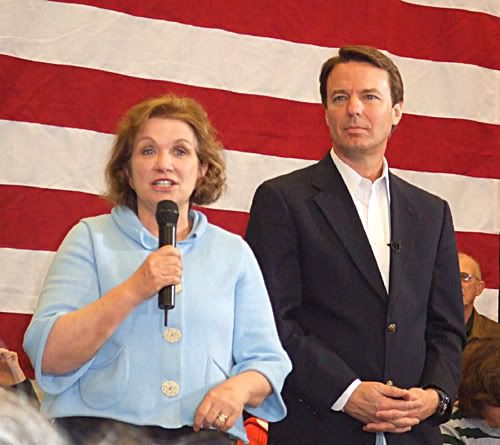 Yesterday morning I attended an Edwards town hall in Ames, Iowa. John and Elizabeth were there with their two youngest children, Emma Claire and Jack.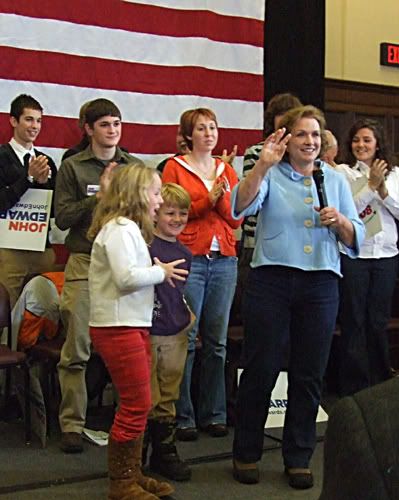 Elizabeth spoke briefly at the beginning. Here is an excerpt:



Jack came and stood next to his mother during part of her speech. He was a big hit without saying a word.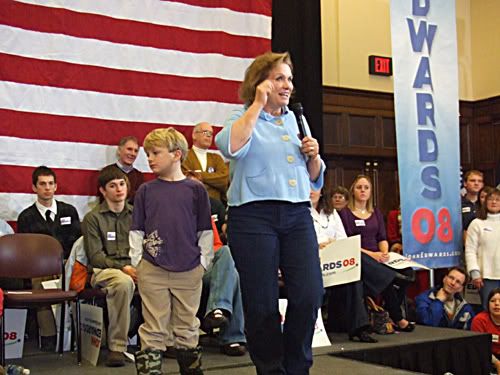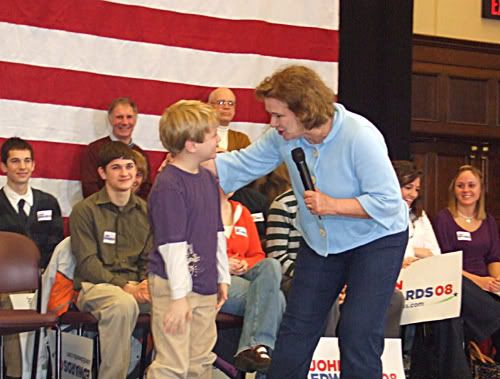 Elizabeth introduced Mari Culver, first lady of Iowa, who introduced John.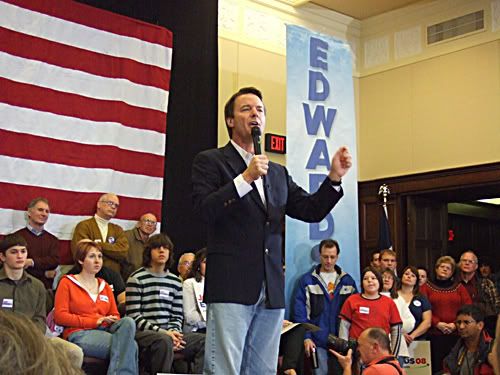 John spoke briefly, but passionately.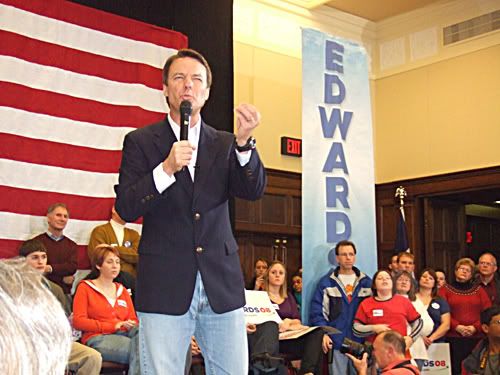 And then took several questions...

On whether he would have Colin Powell in his cabinet...



On third party candidates in debates...



On health care...



On disability, immigration, and energy policy...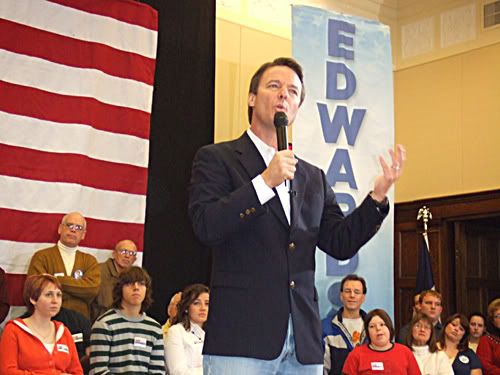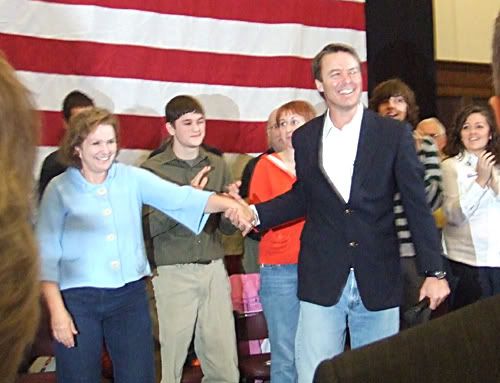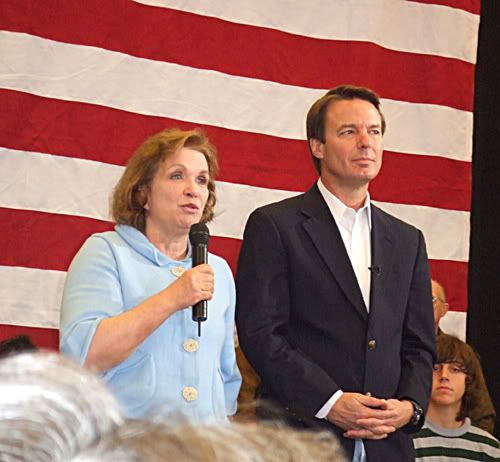 Great event, and I have been very happy to meet some friends here whom I have previously known only online.

Later that evening, I went to a phone bank at the Steelworkers union hall. John Edwards came by and spoke briefly to a large and extremely enthusiastic crowd of volunteers (and media).




I'm off to do more canvassing and phone banking today and then there's the rally with JRE and John Mellencamp this evening...and of course, the caucus tomorrow.
Labels: 2008, ames, elizabeth edwards, Iowa, John Edwards, JRE, president